Website navigation best practices and tips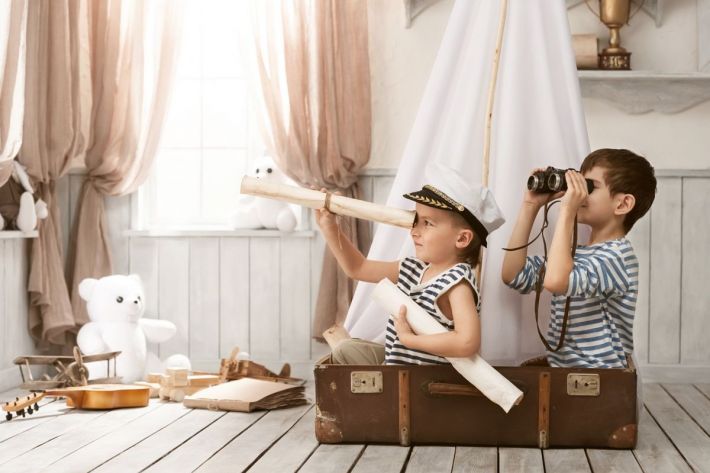 Joel Calliste

2015-12-335

on

Tue 1

Dec
Navigation spans many areas of a website. It's not just your Menu Bar of page titles and sub-sections, it's also how the different pages flow from one to another smoothly. And even down to the copy and images you use to guide your visitors on who you are. We've put together our top three tips to kick things off:
Website navigation top three tips:
Keep things simple
Are the terms used for each of your Page titles self-explanatory? Use a maximum of one or two words and avoid using punctuation. Make your Homepage button really clear on each page so that it's easy for visitors to get 'back to the beginning' if need be. Have one menu bar, and keep it in one place across all of your pages.


Keep things consistent
Try to have a common theme (feel or layout) to each page - by having this visitors will quickly be able to look beyond navigation to the content itself. Once they've made sense of how to browse your site from the first page, it'll also be easier for them to continue to do so with the others. Shake it up and you might just cause confusion.


Be predictable
We appreciate it's nice to try to be different from the rest but with limited attention spans and time, online visitors do prefer predictability over uniqueness - and by predictable you give them time to focus on the more important bit - your content.
Website navigation through your menu bar
When it comes to navigation, your Menu Bar is the most important part - so it's important that you get this right.
You don't have to stick to your Menu Bar being across the top of your page, you can position it on the left or even at the bottom, but you should definitely make it sticky - when a visitor scrolls through each page it's important to have the Menu Bar visible throughout.
It's not just down to aesthetics though. Where you put your Menu Bar can be dependent on the number of items or Pages you include. If you have a lot of pages then we recommend you choose a Menu Bar that sits down the left-hand side of your page. Across the top of the page you'll have limited space but this might work better with the design.
Try to have a maximum of six items in a Menu Bar that sits across the top of your site. And even though one that sits on the left-hand side can hold many more, it's best not to overload your visitors - stick to ten here by only including main page titles; sub-sections could be made visible only when someone hovers or clicks onto a main page title.
Website navigation through website copy 
The next bit of the puzzle is how to encourage online visitors to navigate from one page to another without having to choose to use the menu bar. The more you include links within the copy of each page to other pages that are relevant the more you can guide your visitors to spend longer on your site.
Look at the content you've mapped out - which areas overlap?
Perhaps on the Testimonials page a customer refers to a particular product, service or team member that you could then link to from the Testimonials page to the Products/Services page

Perhaps a key message on your Homepage about what it is that you do could be linked directly to the About Us page

Products or services pages should definitely have a link to the Contact Us page (to find out more)
The terms used for links to other pages or external sites also need to be self-explanatory. Try to move away from just 'click here' to 'click here to read more about our services' or perhaps highlight a full sentence already set within your website copy that can also act as an introduction to where you're linking to - this will help SEO too!
Navigation to Guide your Visitors
Navigation is also about guiding - and ultimately we all want visitors to be guided to get in touch. This is where a Call to Action comes in. These can range from 'join our newsletter' to 'phone us for a non-obligation quote'. Consider including one on your Homepage and then in a prominent place on each subsequent page - the top right-hand side of your website tends to be a good place as we naturally look to the right to subconsciously consider 'where next?'.
Making things really easy for your website visitors
Most importantly, remember that a visitor might land on a specific page of your website and it could be the only page they read. So it's a good idea to have who you are, what you are and how you do it on each page.
Tags:
navigation
website tips