Social media marketing tips for small businesses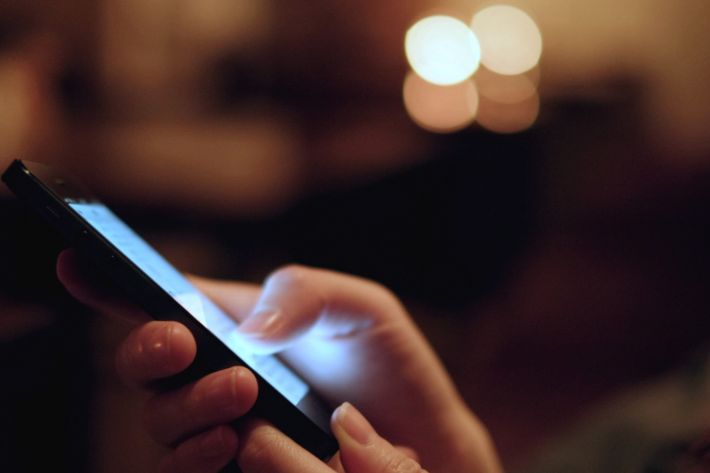 Natalie O'Neill

2016-11-335

on

Wed 30

Nov
The popularity of social media has exploded in recent years, with over 1.79 billion registered Facebook users and 317 million active Twitter users, it certainly looks like the trend is here to stay. As a small business owner, there's no excuse to not capitalise on social media through effective social media marketing.
The best bit is that social media is totally free, you only pay if you really want to step up your game, so we've shortlisted our top 10 social media tools, strategies and tips to help you get your small business into the game.
Which social media platforms should I sign up to?
If you haven't got as far as creating your business social profiles yet, use this to your advantage and be methodical about which platforms to use. Choose quality over quantity, and make sure you only create accounts for platforms that your target audience are also using.
For example, if your customers are usually 20 somethings, you're definitely going to need to set up a Facebook business page.
A common mistake we see is when small business owners create a profile, rather than a page, so customers have to click 'add as friend' to connect with the business. Not only does this make it harder for your customers to find you, it also means that your profile is private until they connect with you. Plus, profile pages are designed for people, so you miss out on all the custom business functionality of a business page.
Instagram is also popular with the 20 somethings market, but is far more successful for visually orientated small business owners. If you haven't got anything to photograph on a regular basis (or the energy or time to do so), it's probably not worth signing up to Instagram. Instagram will work best for small businesses with a creative focus, such as marketers, photographers, designers, food or fashion. The same goes for another creative social media platform you might have heard of, Pinterest.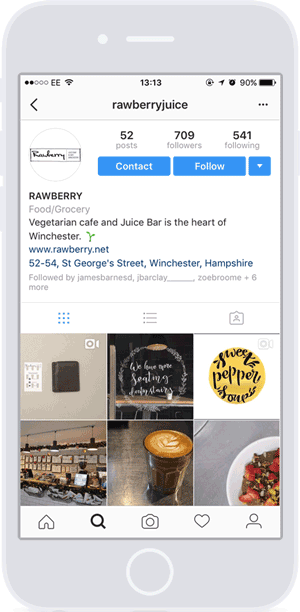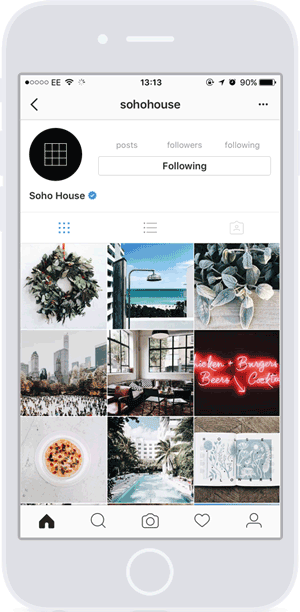 If you're a B2B company (business to business), your number one social media platform is likely to be LinkedIn, which is a social network designed to connect professionals. Like Facebook, LinkedIn gives you the option to create a dedicated company page, where you can post links to your website and company announcements.
If you're on the fence about which social media sites your audience are using, or maybe even questioning whether they frequently use any social platforms at all, your best bet will likely be to  create a Facebook business page. This is because Facebook is by far the most popular and most well known. Plus, it's a lot better to have one, solid social media profile to reinforce your business as an established one, than none at all.
To top it off, before you create any social profiles, you need to be able to commit to posting to each of them on a regular basis, a few times per month at the very minimum. Nothing looks worse to prospective customers than a deserted account, and may even lead your audience to believe you're out of business or poor at responding to customers.
Like these small business tips? Why not join our mailing list for new marketing tips each month (no spam!).
Save time and money with social media management tools
Social media management tools might sound like a an extra bit of confusing tech you don't fancy getting involved with, but there are dozens of tools out there that can really save you hours of precious time (money!).
A common misconception amongst small business owners is the negative perception of social media as a really time consuming activity, but if you have the right tools it really doesn't have to be.
Hootsuite is one of the most popular and well known social media tools out there, and what's even better is that it's free! So how does it save you time?
Hootsuite lets you connect up to 3 social media profiles, so you can post a single message to one, two or all three of your social platforms at the same time. You can also use Hootsuite to schedule messages ahead of time for all 3 profiles.
Instead of visiting each website separately, signing in, writing your post, attaching links and images, you can simply create one message, select your desired profiles and hit 'go!'. Rather than logging on each day to write new posts, you can simply dedicate 30 minutes to an hour each week, and schedule all of your posts in advance.

Hootsuite is our favourite tools for beginners, but for a bigger list of free social media management tools, check out this article by Social Media Examiner.
Tips for defining a small business social media strategy
Defining a social media strategy for your small business really depends on who you are, what you do and how you want social media to impact your business.
Start by thinking about this key question: what do I want social media to help me achieve?
This will help you start to consider what type of content you'll post to your social media profiles, since the objective might be something like deliver more leads or sales to your business.
However, it's a well known fact that customers don't respond well to constantly being bombarded with promotional messaging, and instead respond far better to content that really gives them value.
The infographic above shows that the brain really loves images, thought provoking content and content that evokes a certain emotion within us, something like a funny picture or something we can all relate to. (Tip - we like to use www.pexels.com to add free stock images to our social media posts, since posts with images do 43% better on average).
This tells us that whilst it's fine to add in a little promotional messaging here and there, you need to focus on showing customers you're worth following on social media, because you regularly post interesting content. The right mix is around 80:20 valuable content to sales messaging.
Next, you'll want to think about the practical element of your social media strategy - how much time can you commit to posting per week on each platform? Whether it's two posts a day or just two posts a month, make sure you do stick to your schedule to avoid your profiles looking abandoned and off putting to potential customers. Save time by using Hootsuite (mentioned above) to do all of your post scheduling in one 30 minute chunk, at a dedicated time each week.
Like these small business tips? Why not join our mailing list for new marketing tips each month (no spam!).
Get more return on your posts by posting at the optimal times for your business
If you're not already using Google Analytics to keep track of your website traffic, you can use this free guide to set up analytics on your website.
If you haven't already got a website, be sure to check out our web design plans here.
These days websites are an essential part of growing your business and making sure you're maximising the amount of leads each you receive month, let alone the fact that driving traffic to your website is one of the key purposes of social media marketing.
There's a handy customisation tool on Google Analytics that allows you to set up custom reports. You can set up a report which shows you the days and times your website receives the most traffic. This suggests that your audience are also most active at these times, so it's a good idea to schedule your social media content to be posted on these days/times.
Use this free guide to set up the custom report and see your most popular timeframes
Make it easy for visitors to share your content
As a small business you'll need to share your content to social media to drive engagement and traffic to your site, but when customers do it for you it's even better!
If you haven't already added a 'share' button to your website, you'll never know how many visitors wanted to share your blog posts and pages on social media, but couldn't find a quick and easy way to do so.
Allowing your customers to easily share your content isn't just useful for them, it's also a powerful way for you to gain the trust of prospective customers.. If a trusted friend shared an article on social media, you'd be more likely to read it, right?
We like the tool 'Add This', which is a free widget that can be placed on almost any website. Click here to find out how to add it to your website.
The tool places a handy little sidebar onto your website, meaning visitors can simply click on the social media icon and post a link to your content on their social media profile. 
Like these small business tips? Why not join our mailing list for new marketing tips each month (no spam!).