Customer spotlight...Hampshire Portrait Studio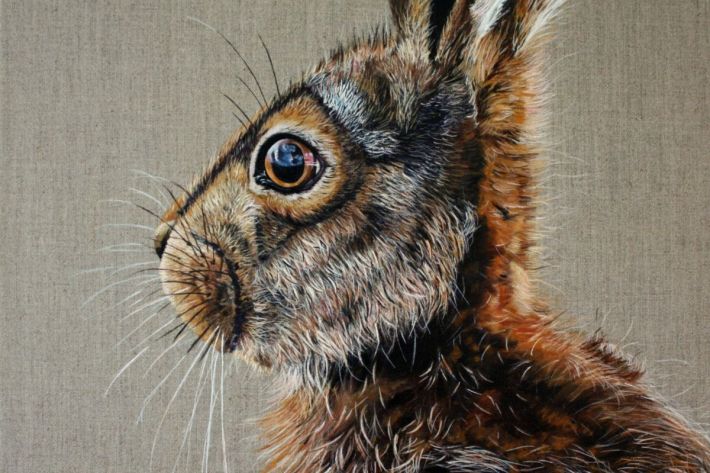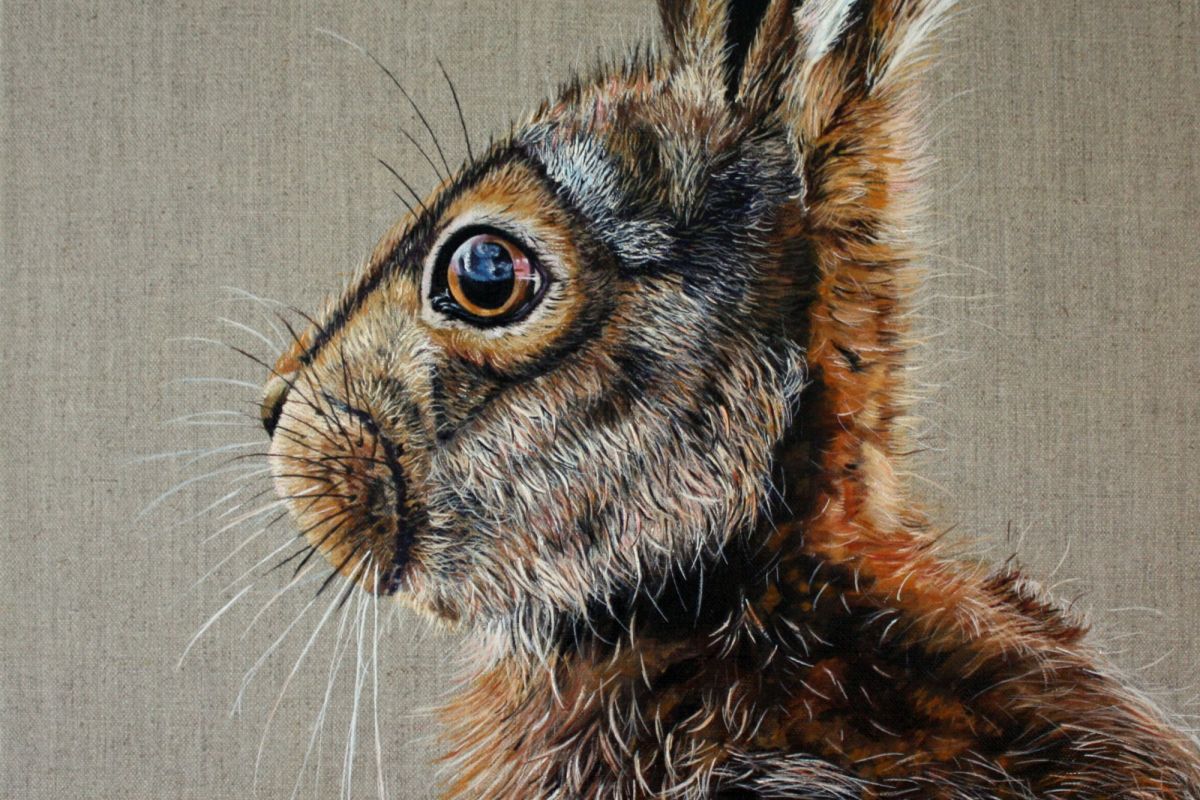 2015-11-331

on

Fri 27

Nov
Customers of Hampshire Portrait Studio tend to be animal lovers - commissioning the painting of a favourite pet or of wildlife. Owner, Andrea Abraham has a keen eye for amazing detail (see the painting of 'Warren' shortlisted for a category in the David Shepherd Wildlife Artist of the Year 2015 competition above!), and is in her element when it comes to painting in her studio.
"Most of my work is commission-based although I do sell quite a lot of paintings through my local pub, The Golden Pot near Alton, via The Frame gallery in Odiham and other online galleries. I started taking it all seriously about five years ago and have been building it up since. Art unfortunately doesn't pay the bills quite yet but I'm not going to let go of my dream that it will one day!"
Andrea can paint anything and everything, a recent commission even included an airplane, but dogs, horses and cats do feature a lot. During her journey, Andrea has been able to avoid the usual headache of investing time or money to her market her business without seeing a return - and has done so by selling online and through a community partner in the form of her local pub, which doesn't charge to host her paintings.
"I belong to a number of online Art Associations and make sure I submit new paintings to feature in their galleries. It gives me as much exposure as possible. I may be based in Hampshire but I receive commissions from all over the UK."
Previously to her website with Smart Little Web, Andrea promoted her business via Facebook and Word of Mouth, and had a website that her husband built for her. The business name back then was Passion for Portraits but that was all set to change...
"Initially, the first change needed was the website itself - I had to lean on my husband each time I needed to update it. I'm useless with computers, but it really wasn't going to work long-term. Smart Little Web has been a God-send. I can easily play around on my own and showcase new work pretty much immediately.

But not only that, I was guided on my business name - to make sure that my website was prioritised by Search Engines. It's changed from Passion for Portraits to Hampshire Portrait Studio to really drive home exactly where I'm based and pick-up those Google searches that people might make to find someone local."
Facebook continues to help drive customers but it really is the local pub, Andrea's website and the online associations that drive sales. Looking to the future, the next step is for Andrea to continue to build on the recognition that is starting to grow to work towards the day she will be able to focus on her art full-time.
"I've been really lucky to have been featured in a couple of magazines, and over the years I've developed my unique style - which is really great, especially when a customer is able to say, "I spotted one of your paintings the other day, I could tell it was yours", that's just to rewarding!'"
Andrea continues to enter competitions, be featured in magazines and will focus on building upon the great foundations already in place. 2016 will be the year that Andrea will begin to increase her time away from the private sector and focus on building a collection for an all-important solo exhibition. We wish her all the best!!
We asked Andrea what she's most proud of:
"Going from the odd portrait for a friend to being in magazines, and even being on the front cover of one last year, has been amazing."
Andrea's Top Tips
Consider a name change if need be. I don't regret listening to Smart Little Web's advice about making my business name far more local-centric - and it hasn't dented interest from further afield either!


Try to find a local partner that can carry your work - I'm so lucky with my local pub. It works for both of us - I get gallery space for free and they get to have ever-changing artwork at no cost.



It really works for me to have my contact details on every page of my website. Others have commented on it and I now notice if I'm visiting someone else's website and have to go to a specific page to find out how to get in touch. We all have limited time - let's help customers get hold of us easily!