How to get traffic to your website: 5 easy SEO tips for small business owners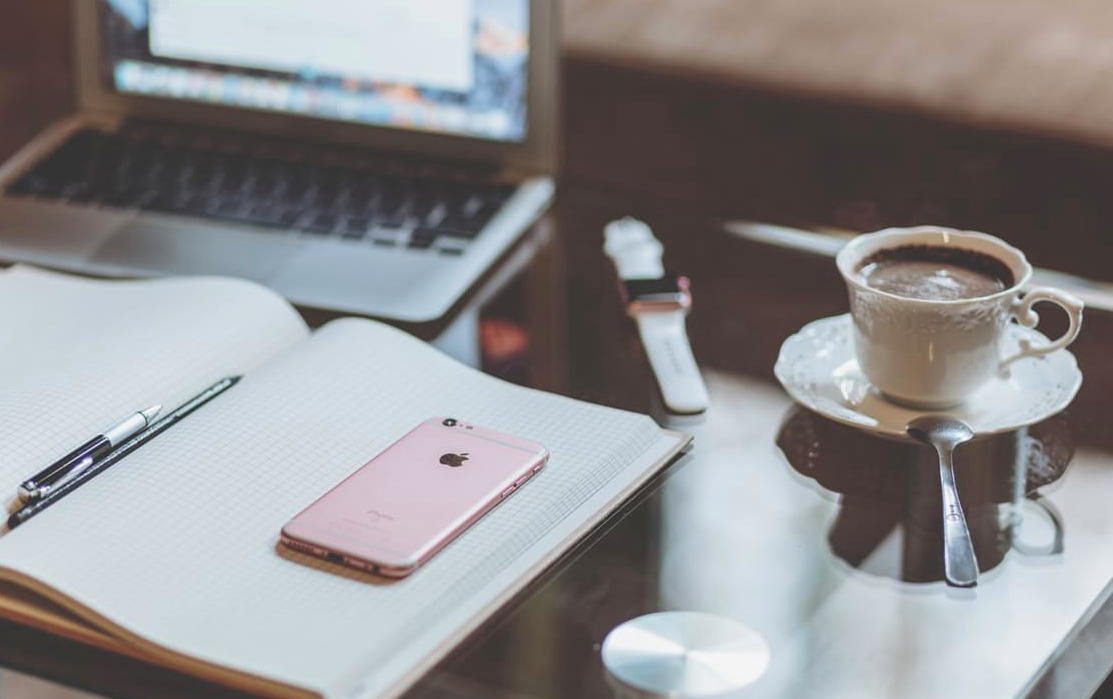 2017-02-37

on

Mon 6

Feb
These days, a website is a super important part of growing your small business. Over 85% of consumers use the internet to find local businesses, so if your business doesn't have an effective web presence, you are guaranteed to miss out!
But what if you've already made the effort to get a website for your small business, but you're struggling to get any website visitors?
SEO, or 'search engine optimisation', is a term used to describe a variety of techniques you can use to improve the search engine ranking of your website. In other words, some very small tweaks to your current website can significantly increase your website traffic over time.
SEO has a bad rep for being overly complicated and 'techy', but we at Smart Little Web strongly believe that you don't have to be a tech genius to improve your website and maintain an awesome online presence. So we've created a list of five easy SEO tips to improve your website's Google ranking. A better Google ranking means that you'll appear higher up in the search results, more of your customers will see your website, and you'll increase your leads.
1. Use clear headings

Our first tip is to use clear headings. A heading or 'heading 1' is basically the 'title' of a page, with all smaller 'titles' being called sub-headings or a 'heading 2'.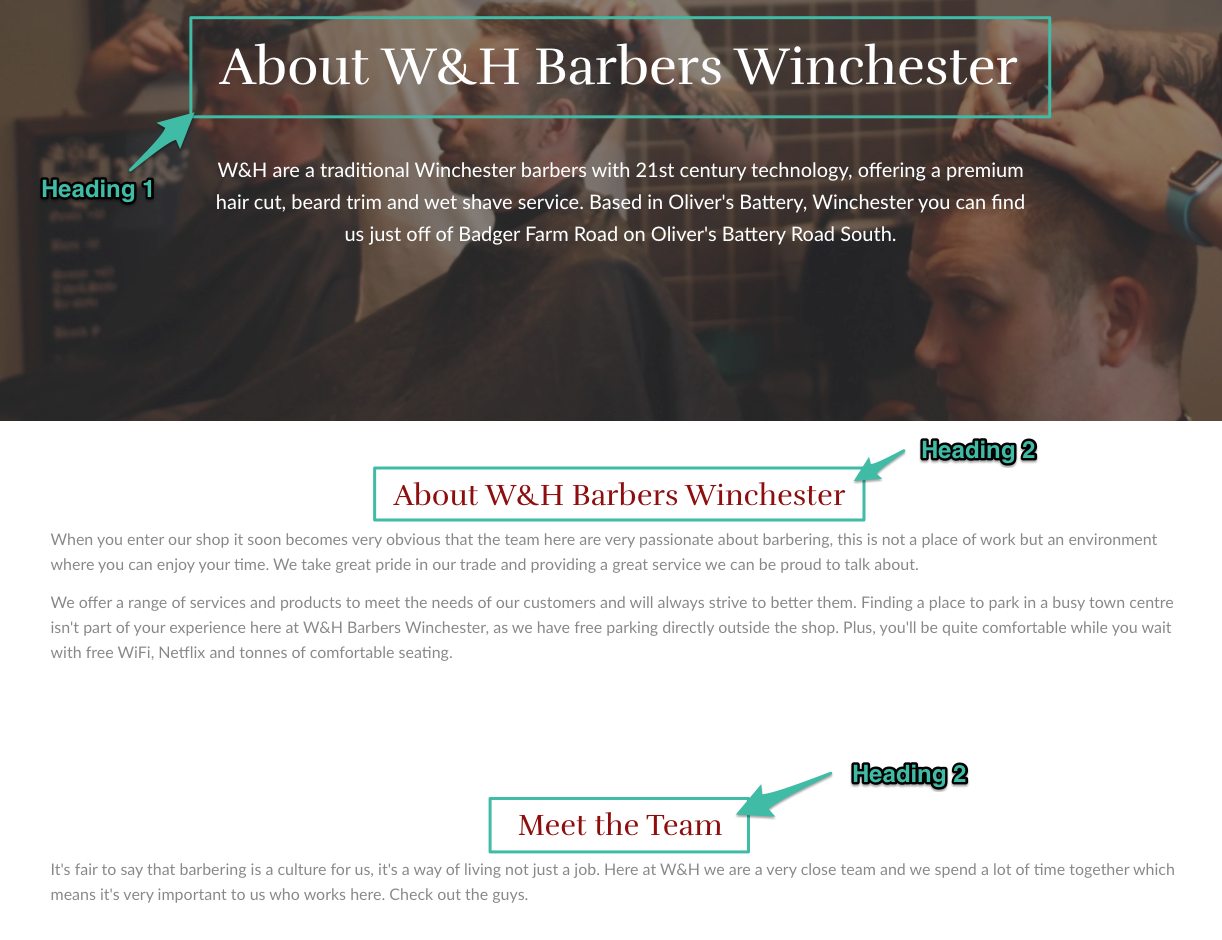 The headings on the image above are perfect, because they are clear, concise and make sense even if you took away the surrounding information. For example, it's much better to use 'Meet the Team', rather than just 'Team'.
The first and second heading also includes the location of the business, which will score you extra points with Google. If you can, include the location you operate in for each main heading of each of your webpages.
For example, your services page heading might be 'Beauty Services in Selly Oak', and your about page heading might be 'About our beauty salon in Selly Oak'.
When Google looks at your website it'll see your location, and increase the likelihood that your website will be shown in the search results when someone searches for 'beauty salon in [your location]'.
Good SEO is about helping Google to find out more about your business by looking at the text you put on it, so it can deliver the most relevant results to the people searching Google. A simplistic website can look really nice, but if it's lacking detail Google won't know anything about your business, and you'll be less likely to appear in the search results.
2. Give each of your pages a unique slug

I know what you're thinking, 'what on earth is a slug?!'. A slug is often also known as a URL path, or just 'path'. It's the series of words and hyphens that come after your main domain name.

3. Use terms that your customers will be using
A lot of our customers often want their websites to use a term that not many of their customers are actually searching for.
A good example of this is a client we had a while ago who was a landscape gardener, though they were adamant they wanted to be called a 'landscape construction specialist' on their website.

Problem is, the number of customers who are searching for the phrase 'landscape construction specialist' is very, very low. We checked the search volume of this term (how many people are searching for this on Google each month), and it's ten. Just ten people in the entire UK each month are searching for 'landscape construction specialist', whereas 12,100 people are searching for the term 'landscape gardener' each month.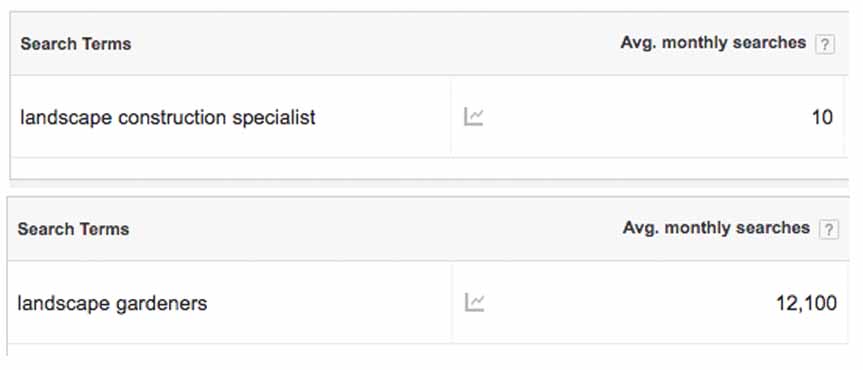 That's a pretty big difference. Now consider the fact that only a tiny fraction of those people will be searching for landscape gardeners in the small city they are operating in, using an unpopular term is only going to whittle down their chances of customers finding their website.
Bottom line is, even if you do consider yourself to be a specialist in a specific area of service, make sure you use the terms that you think your customers will actually be searching for. If you're not sure what they are, why not ask your customers?
4. Create a Google My Business listing

This tip alone can have a really powerful effect on the amount of leads you get through your website. It's a tool that Google have created pretty much solely for small, local businesses, so you'd be crazy to miss out on its benefits.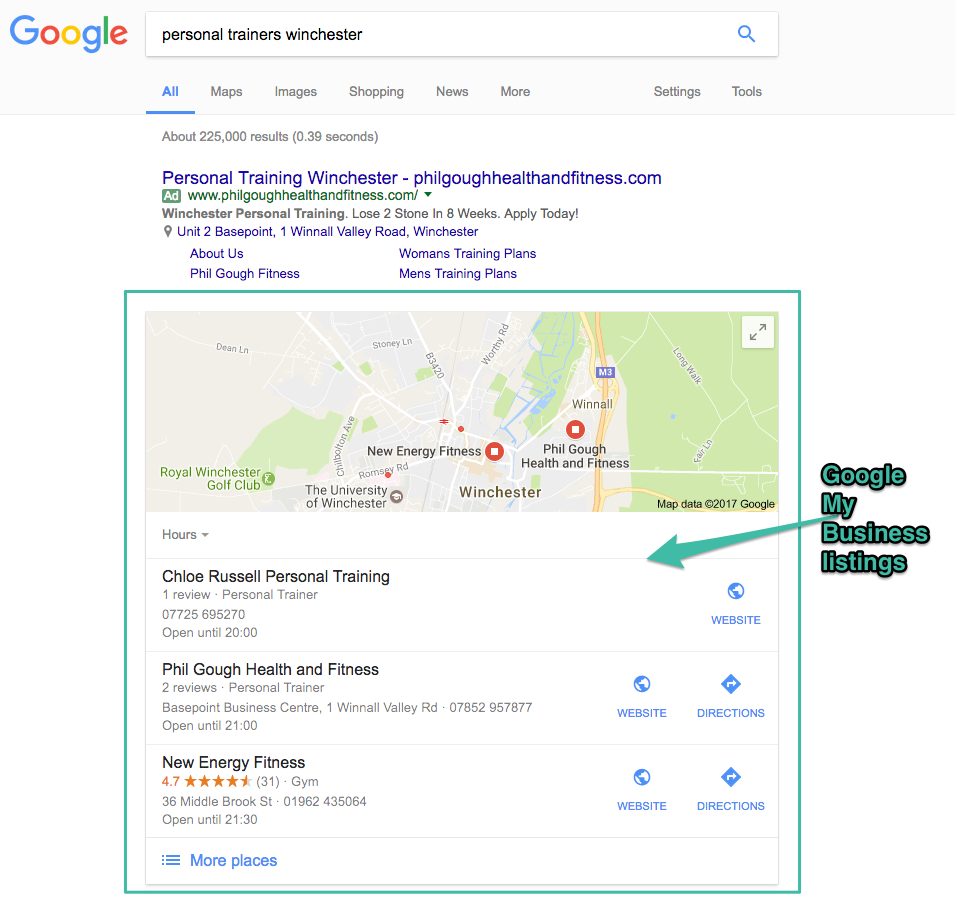 A good Google My Business listing is one with a lot of detail, and ideally some reviews. So, spend a few minutes writing a bit of detail about your business, adding photos of your location, your team and more. Not only will this make you look more appealing and trustworthy to customers, but Google is also more likely to favour your listing, and move you higher up the list.
If you don't yet have any reviews, why not ask your loyal customers to leave you some? If you haven't yet got a Google My Business listing you can create one here, it's free. If you don't have a listing, you will not appear in the places listings above, and less customers will know you exist!
5. Blogging is the big traffic booster you need for 2017
Ok, so maybe this last tip isn't quite as straightforward as the others, but we thought it was worth a mention. Blogging is sadly overlooked by so many, which is a shame because it can do wonders for increasing your website traffic, especially for small business owners.
Not only does blogging bring more traffic to your website from people searching Google for related topics, but it also gives you tonnes of content to post on your social media profiles, which in turn gets more customers onto your website.
Plus, blogging will even give your website a search ranking boost, because Google favours websites that are updated regularly, rather than those that are left untouched for months on end.
You don't have to spend ages on blogging, just make sure you stick to some kind of a schedule, we'd recommend a minimum of once a month. If you don't know what to blog about, just think about some topics that you, as the business owner, are an expert on. For example, a beautician might blog about 5 summer skincare tips, or a florist might blog about some at-home floristry tips. If you're still not sure, you can always check out the blogs of your competitors!

So there you have it, five easy small business SEO tips for your website that take only seconds to implement. If you're thinking about getting a new website for 2017, get in touch here and quote '5SEOTIPS' to get 30% off your setup fee.