3 step digital marketing checklist for small businesses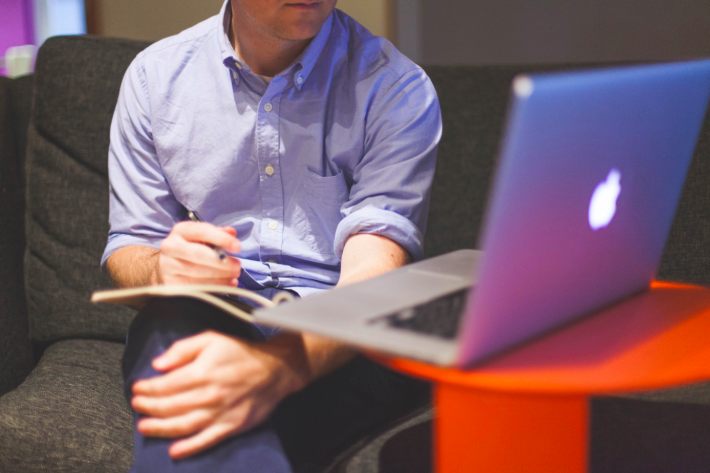 2016-06-155

on

Fri 3

Jun
There's so much to get your head around when it comes to marketing your business online: from websites, to SEO, social media and much more. So we've put together a handy little checklist of 3 simple things you can do right now, to have a positive impact on your business's overall online presence, digital and social media marketing.
Streamline your small business social media
Social media for small businesses can become a goldmine of engagement, website traffic and increased awareness - if done correctly. Unfortunately it can become extremely time consuming, which isn't exactly ideal for the average small business owner.
Social media scheduling for the savvy small biz owner
One of the world's favourite tools for saving precious time on social media - whilst still doing a decent job of it - is Hootsuite. Hootsuite allows you to schedule Facebook, Twitter, Google+ and LinkedIn posts at pre-selected dates and times far in advance.
What does this mean for you? Well, instead of wasting your time constantly flipping between all of your different business social accounts, posting content and updates when they become relevant, you can simply dedicate a chunk of time (say, 30 minutes a week) and nail all of your posts for the week or month in one go!
Does saving bajillions of minutes on social media sound appealing to you? We thought so, you can sign up to the free version here.
Get to grips with Facebook advertising
Social media scheduling too easy for you? Try stepping up your game with Facebook advertising for local and small businesses.
Personally, we wouldn't say that Facebook advertising is built especially easily for beginners, but if you're willing to put in the time, read a few online guides and watch a few YouTube videos, it can be a seriously fruitful element of your business toolkit.
So, what are the benefits of Facebook advertising?
Pretty much everyone and their dog is on Facebook, right? According to Zephoria, approximately 1.09 billion people log into Facebook on a daily basis, and this number has been growing by a whopping 16% every year.
"1.09 billion people log into Facebook on a daily basis"
Facebook advertising basically gives you direct access to expose your business website, Facebook page, promotions and services to a highly targeted audience of your choice, out of the billions of Facebook users around the world. So what does this mean for a local or small business like yours?
Well, here's an example of how a small business might use Facebook ads:
Say you're a local hairdresser operating in Southampton, wanting to spread the word about a particular promotion you've got on. Assuming you already have a Facebook business page, you'll be able to create an advert like the one below by customising the text, images and links to your website.



Then, you get to pick who you want to see your advert. For local businesses like yours this'll be relatively easy, Facebook lets you choose: 
Location - you'll want to target people directly in the local area (e.g. Southampton for this example)

Gender

Age

Likes & interests - in this example, the salon owner may want to tell Facebook to show the advert to people who have 'liked' the Facebook pages of your local competitors.

Where to place the advert - you can choose to only show the advert to customers browsing Facebook on a mobile device, only show in the main newsfeed, on Instagram and more.
How to get started with Facebook ads for your small business
It can be a complicated process when you're first getting started, but sometimes Facebook ads can be just what you need to drive more traffic to your website, create greater awareness of your business or get more people through the door.
If you want to get started, Facebook themselves have created this beginners guide to advertising with them, and we also recommend this comprehensive guide by Kissmetrics too.
Optimise your small business website for leads
Websites are ongoing projects, and if you want to really continue driving traffic to your site and grow your enquiries, you'll need to put some time in to make sure you've optimised it correctly for the needs of your customers. It's pretty simple really: you've got to give customers a reason to visit your website over and above your competitors.
Ensure your website has clear links to your social media pages
When it comes to using a company for the first time, more and more customers are factoring in your social media presence as a good sign of a reliable company.
Going back to our earlier example of the hair salon owner, a website which has direct links to the salon's Facebook and Instagram accounts with photographic evidence of their previous work, has a much higher chance of bringing in customers than a website with no such work.
On top of that, if a customer decides not to book an appointment with you on that day but does visit your profile and likes/follows your social posts, you are far more likely to stay present in that customer's mind for when they are ready to book. It's a win-win.
Here's how to link up your social accounts to your Smart Little Website:

Log in to your

workshop

Navigate to Basics > Social

Simply paste the URL (web link) to each of your profiles in the corresponding boxes
Get savvy with Mailchimp
Another popular way of staying at the forefront of your customers' minds is to get started with Mailchimp, a free email marketing service. More specifically, adding a Mailchimp sign up form (or any kind of email sign up form for that matter) will help you to collect the email addresses of everyone who signs up to receive updates via your site. To read more about what Mailchimp is and the benefits of using it for your small business click here.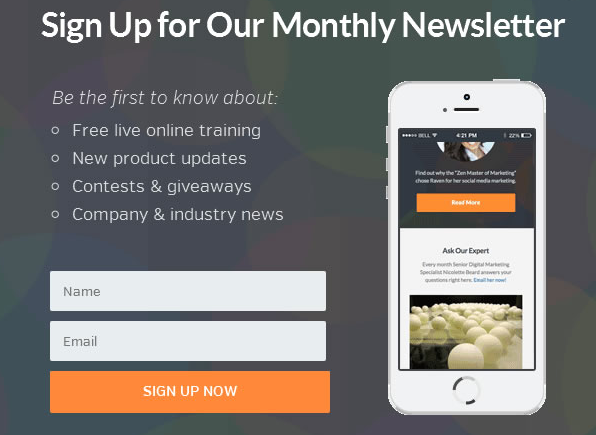 To add a signup form to your Smart Little Website:
Create your web signup form in your Mailchimp account, copy the code

Log in to your

workshop

Navigate to Basics > Widgets

Scroll down to the Newsletter box, paste in the code